Hotfix Patch Notes v1.9.003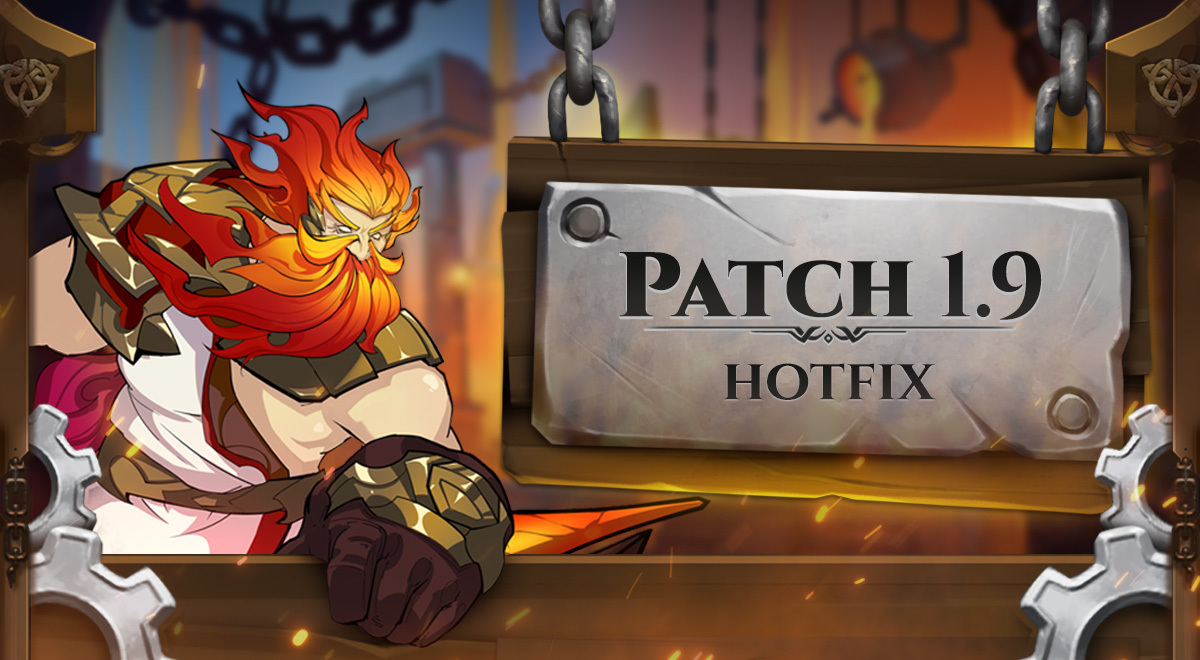 Hello, Summoners! We've got a small hotfix to build off Patch 1.9 from a couple of weeks ago. Check out the updates below!
In-Game Events
Champions Arena
The Champions Arena will be available in this update! For more information about the Champions Arena, please see the Patch 1.9 notes.
Ragnarok
"We've made it so that both the Bifrost Bridge and Valhalla rotating events can be accessed from an earlier stage for newer players and have adjusted the requirements for some rewards to provide more and make the progression rewards more accessible."
Valhalla
Event unlock conditions changed:

Main Campaign 20-4

→ Main Campaign 16-4

Maximum progression score rewards increased to 380 points.
Bifrost Bridge
Event unlock conditions changed:

Main Campaign 20-4

→ Main Campaign 16-4
Void Portal
Increased the personal progression rewards for earning points in the Void Portal challenges.

Increased the Portal Coins reward for Server Ranking

Increased the Portal Coins reward for the Server Top 100

Reduced the cost of Inherited Divinity in the Void Market from

4500 Portal Coins

→ 4000 Portal Coins (NOTE: This price change will take effect on 06/13 at 00:00UTC)

Adjusted the point system for Void Portal challenges. Players now start with a base of 110 points and for each increased tier of difficulty, players will earn an additional 10 points up to a maximum of 600 points per opponent.
Coming Soon!
New Hero – Leonidas
The infamous Spartan, Leonidas, charges into the Ascension Realm! To learn more about the legendary king of Sparta, check out his hero page on our website!
Upcoming Skins
Over the next two weeks, the Titaness of the Earth, Gaia, and the Great Inventor, Archimedes, will be receiving new skins in the fashion shop! Dress them up with skin shards to give them an updated look!
Bugfixes and Hero Changes
Typhon

 

Titan Shield: The explosive damage of Typhon's Demon Snake will now correctly deal damage based on Typhon's max health instead of the enemies' max health.
Closing Remarks
We hope you have all been enjoying the latest additions to Mythic Heroes, and best of luck to those competing in the Champions Arena!
GLHF
^ MH Team