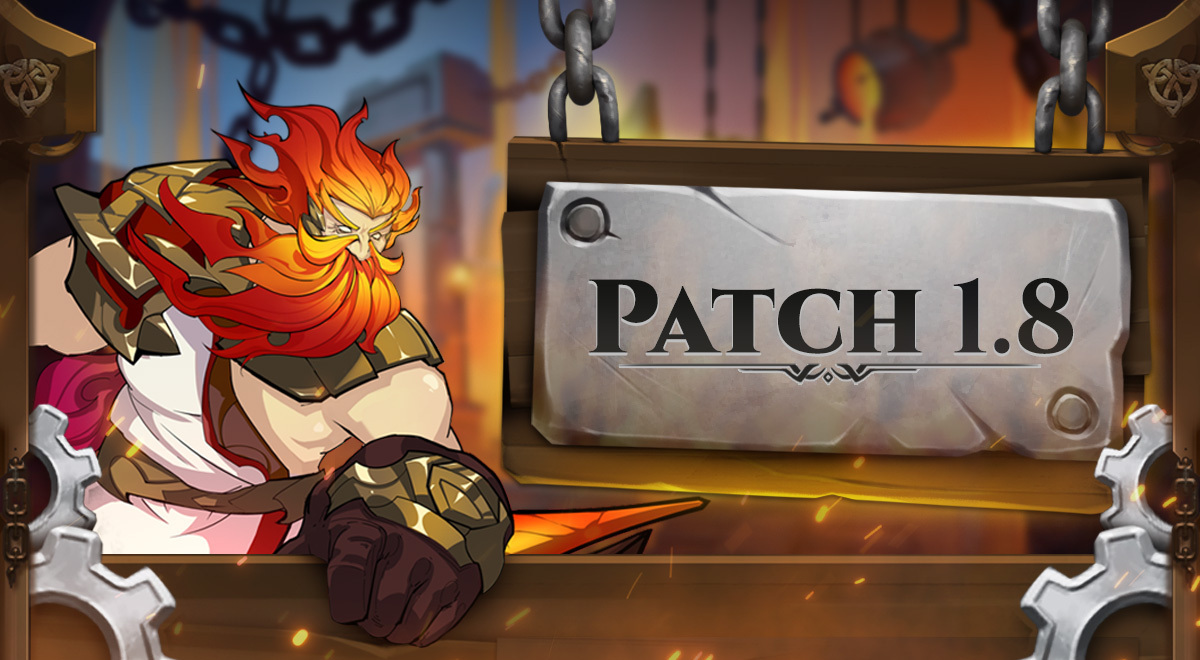 Hello, Summoners! We hope you've been enjoying the new events and features introduced in the previous update. We have a smaller patch this time around to iron out some of the changes as well as some new events to introduce!
In-Game Events
Fireworks Festival – It's Back!
Light up the night with the return of our Fireworks Festival! Beginning April 30th, 2022, players can collect Fireworks from quests and daily activities and then launch them into the sky to receive coloured lucky bags which can be traded in the event market for a variety of items.
New Boss Challenge – The Nian Beast
The Nian Beast has awoken from its slumber and is ready for battle! Create your team of heroes to go up against this formidable foe and fight against the unique event challenges to deal as much damage as possible. You can challenge the Nian Beast inside the Fireworks Festival event starting April 30th, 2022.
Return to Valhalla
A new boss has revealed themselves! Go head-to-head with this Valhalla boss to hone your skills for the coming battle of Ragnarok with a set of fresh bounties and boons! Climb the rankings, complete challenges, and collect hard-earned rewards! The new Valhalla challenge will be available later on in Patch 1.8.
Summoning
We've made it easier for you to use your Free Daily Summon! Upon entering the Summoner's Sanctum, if your Free Daily Summon is available, you will be automatically directed to the Standard Summon page without having to navigate. If your Free Daily Summon is not available, you will land on the Limited Summon page as usual.
Limited Pool
We've also added some quality-of-life changes to some of our existing summoning pools. Now when you hit the "Summon 10" option and have less than 10 Limited Summon Scrolls, you can complete the remaining summons using Diamonds. For example, if you have 9 Limited Summon Scrolls, you can now complete the Summon 10 requirement by using 300 Diamonds.
Faction Pool
If you have less than 10 Faction Summon Scrolls, you will be able to bulk summon using your remaining scrolls. For example, if you have seven Faction Summon Scrolls remaining, your "Summon 10" option will consume your remaining scrolls to summon seven heroes.
Zodiac Mapping
We've made adjustments to how the Zodiac Mapping weekly event rankings are calculated. Rankings will now be based on the total amount of stars lit (previously based on the number of completed maps). This change will bring the Zodiac Mapping leaderboard placement system to be more in line with the Tower of Babel ranking structure.
Systems
Summon Results have been removed from the system announcements feed.

In-game banners will now be displayed in new languages.

Support for the Polish language will be discontinued. 

Existing translations will remain but future translations will not be supported. 
Store Updates
Marketplace
Players can now exchange Diamonds for a Faith Custom Chest.
Imperial Exhibition
Are you looking to build out your collection of Antiques? For a limited time, the Imperial Exhibition will help you discover, appraise, and refine Antiques in your collection daily over a 30-day period.
Viewing Packs
We've added additional FREE rewards in a new section under the "Packs" area of the shop which are available to claim for watching video ads. It was important for us to make sure that this was a non-invasive addition to Mythic Heroes, so this can only be viewed in the specific shop section. There will be no pop-up ads in the game.
New Hero – Odin
Odin, the God-King of Asgard, has entered the Ascension Realm. Summon him on April 30, 2022 and unleash his Raven Guardians on unsuspecting enemies. We will also be celebrating the release of Odin with a 7-day check-in event to claim bonus rewards! To learn more about Odin, check out his hero page.
PC page: https://www.mythicheroes.com/luminarch/
Mobile page: https://www.mythicheroes.com/odin/
New Skins
Lu Bu
The Unchallengeable Warlord will be getting a new skin! The Fire-Blood Eagle Lu Bu skin will be available in the fashion shop in this update starting on April 30th, 2022. 
Hela
The Queen of the Dead will also be getting a new outfit! The Bloodred Rose Hela skin will be available in the fashion shop later in this update. 
More skins will also be available later in May, so make sure to follow us on our social platforms to be the first to find out who's next!
Bugfixes
Hero Artifacts
Yasakani Magatama:

Fixed a bug where Yasakani Magatama would sometimes reduce the cooldown of some passive skills.

Staff of Sharur:

Fixed a bug where the increased boss damage didn't apply to bosses including Trials of Ascension bosses, Blade Wraith, and Cronus.
Medusa
Venomous Snake: Fixed a bug where Venomous Snake would sometimes not target the enemy with the highest Energy.
Closing Remarks
Thank you all for reading the patch notes for Patch 1.8.0 – While this update is fairly small in comparison to the previous one, we have a lot of cool things coming up and we can't wait to share all the upcoming new features with you!
Best of luck in the Ascension Realm, Summoners!
^ MH Team