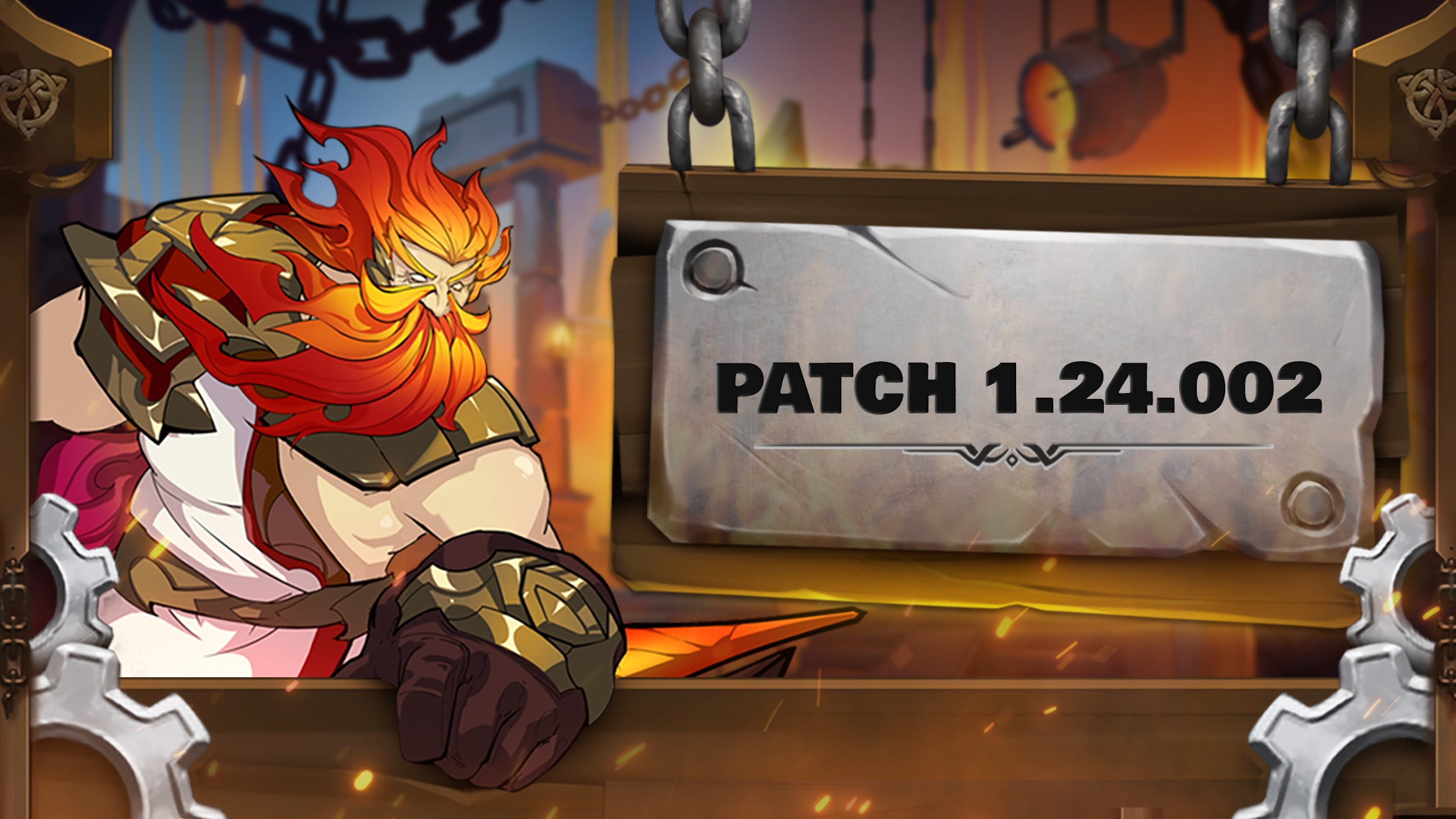 Greetings, Summoners!
Thanksgiving is almost here! Let's celebrate this festive moment together! We are pleased to announce that the update for Mythic Heroes 1.24.002 is coming soon. This update will bring a series of Thanksgiving-related activities, as well as the debut of a brand new Hero! We have also fixed some bugs to ensure a smoother gaming experience for us all.
Check out the details below:
Thanksgiving Events (Starts 00:00 UTC on November 18th)

– Check-in rewards and Thanksgiving market: During the event, summoners can get their hands on abundant gold coins and exchange them for generous rewards at the Thanksgiving market. Don't miss the chance to get the items you want!
– Autumn scenery: The Ascension Realm is taking on the golden colors of autumn, with an added festive atmosphere. Let's enjoy this beautiful season together!
– Mysterious Eggs: During the event, mysterious eggs will be hidden in the game every day. Come find them, unlock the eggs, and grab even more rewards!
New SSR Hero: Luoshen

The daughter of Fuxi, Luoshen, has arrived at the Ascension Realm! She can deal damage, heal friendly heroes and steal enemy shields. Come summon her into your team now!
New Skin: Boxing Champion

The Boxing Champion Skin will be here soon! Guess which Hero will appear in the invincible form of the Boxing Champion? He will conquer all in the Ascension Realm, for no one is his rival. The Hero's identity will be revealed on November 25th!
Bug Smoothing
Odin
Odin's "Raven Guardians" no longer targets backline teammates. Your frontline allies are now safe!
Horus
Special effects for Horus' Iconic Weapon 400 skill feathers are now excellent.
Dangun
Buff animation for Dangun's "The Great Polarity" skill has now been shortened from 4s to 2s to match the skill description.
Thanks to all summoners for your loyal support! We hope everyone will enjoy the new Hero and our festive events. Happy gaming!