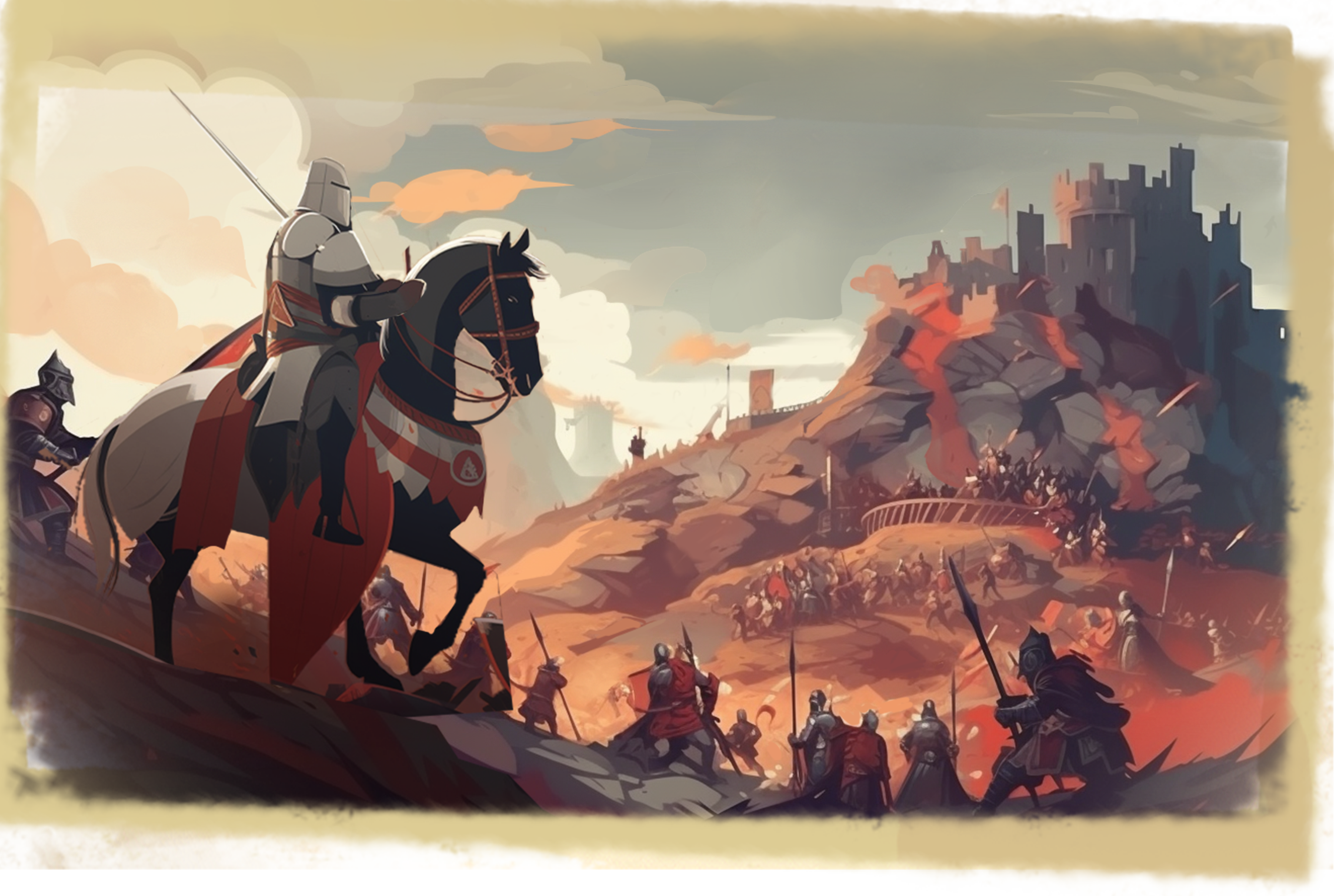 Summoners, gear up for Patch v1.20.0! We're eager to introduce you to an array of enhancements, from new Nexus Gate stages and Maze expansions to a special chest for our committed subscribers. But that's not all – we're also launching the Crusade of Edda, a trial version of an epic 14-day journey where you and your Legion take on the mighty Jormungandr. As we refine this fresh mode, your understanding and feedback are crucial.
Don't miss out on the action! Ensure your game is updated to version 1.20.0 and get ready to experience all the new content and improvements. The adventure doesn't wait, so dive in and discover the new wonders of Mythic Heroes!
New Game Mode
The Crusade of Edda (Trial Version)
Get ready for the latest game mode, The Crusade of Edda! Set off on a 14-day epic journey and confront Jormungandr with your Legion pals. Strategy is key – deploy heroes and manage their strength wisely. Victorious battles will reward you with Ether and Divinity Stones to boost your heroes. Just remember, altering your battle strategy consumes some Strength. The Crusade culminates in a thrilling ranking event—the better your performance against Jormungandr, the richer the rewards. The Crusade of Edda awaits your challenge!
* Note that the Crusade of Edda game mode is in its trial phase. As the experience is refined, you might encounter some irregularities.
Other Updates
New Hero – Artio: The Snowfield Ranger
Stepping right out of ancient European lore and into the game, Artio, the Bear Goddess, stands as a mighty symbol of natural dominion. Revered by Galatians and Romans and immortalized in a detailed bronze figurine, Artio exhibits a profound bond between humanity and the wild bear rulers of the forest. Now, she's ready to bring the raw might of the wild into our battlefield with her nature-centric abilities. So get ready for the forest's roar with Artio on your team!
Nexus Gate – The Nordic Chronicles & Wonder's Revival

Nexus Gate explorers, take note! Your adventures are amping up with Patch v1.20.0! Five brand-new stages are coming your way in the Nordic region – get ready for Journey into Hel, The Tears of All, Loki's Conspiracy, The Iron Forest, and Final Preparations. Intriguing challenges and epic storylines lie ahead.
But wait, there's more – Nexus Gate is gaining the 7 Wonders. Unveil the secrets of The Pyramid of Khufu, wander through The Temple of Artemis, and behold the once-majestic Colossus of Rhodes. These additions are no ordinary content – they're set to revolutionize your gaming experience. Buckle up for a thrilling ride!
Maze Expansion to Level 200
Craving a greater challenge? The Maze in Mythic Heroes is broadening to a staggering 200 levels! With 50 additional mazes filled with perplexing puzzles, heightened challenges, and epic loot, more excitement than ever is on the horizon. If you've already triumphed over level 150, it's time to push further. New to the Maze? There's never been a better time to dive in. Gear up, strategize, and get ready to explore the expanded Maze!
Exclusive Chest for Monthly Subscribers

In the v1.20.0 update, Monthly and Supreme Monthly Subscribers can look forward to the Monthly Subscription Exclusive Chest. This special chest contains a range of enticing items like Inherited Divinity, Summon Scrolls, UR Hero Shards, and more. Collect these chests from Daily Quests for an added surprise in your gaming journey.
Astrolabe Surprise: Western Queen & Infinity Soulseals Join the Party
Summoners, brace yourselves! The Empyrean Astrolabe Custom Chest is getting a major upgrade with the Limited Edition Western Queen and the elusive Infinity Soulseals joining the fray. Don't miss these fantastic additions in the Nexus Gate – The Nordic Chronicles & Wonder's Revival update!
Bugfixes
Prometheus Faction Fix
Starting from v1.20.0, Boss Prometheus's faction will correctly display as Verdian & Guardian.
Pantheon: Energy Bar Fix
An issue causing the energy bar to start full at the formation dashboard has been addressed.
Prometheus: Self-Damage Squashed
Prometheus will no longer damage himself when geared with the 'New Moon' Divinity.
Nephthys' Ultra Now Safe for Allies
Starting from v1.20.0, Nephthys' ultra will no longer harm friendly summon creatures.
Double Friendship Points Bug Fixed in Gift of Abundance
Chiron: Bugfix & Optimization of the Crit Damage Conversion Skill
Chiron's skill, which converts crit damage from buffs to his health, has been fixed and now correctly converts 150% of additional crit damage into his health.
 SkillBattle Points Display Fixed in Champion's Mode
The display error for battle points in Friendly Challenge Champion's Mode has been addressed.